Conquer Termites' treatment warranty
Treatment warranty
Once you have a chemical treatment installed by Conquer Termites, you'll be covered by our treatment warranty. This means we will re-inspect and re-treat in the unlikely situation termites gain entry through the treatment we have installed. Also, you (or your agent) can call us if there is an area of concern during the 12 month warranty period.
The warranty period is extended for another 12 months on the completion of a successful warranty inspection.
Professional indemnity and general liability insurance
We have full Professional Indemnity and General Liability insurance to the value of $10,000,000, through our insurer, Rapid Solution, policy number: AUS-19-3613.

This insurance only has value to you as a homeowner if you seek compensation due to negligence on our part. Please be reassured, we conduct all our services and treatments beyond and above any industry standards.

There is now no insurance cover offered for future termite damage once a treatment has been completed. There was an insurance cover you could take out called Timbersecure that offered $100,000 cover through our insurance company, Rapid Solutions. But this has been recently withdrawn by the underwriter.
Basf termidor warranty
This is a warranty that BASF has offered as a statement that their product, Termidor, is far superior to the generic options on the market. Basically, they are stating the active ingredient, Fipronil, and their formulation doesn't fail. If there is a failure, it will be in the application.
To be honest, it really has no value to you other than the reassurance Termidor is an excellent chemical. If you want to take up this option, you need to apply directly with BASF once the treatment has been completed.
Treatment failures
We are upfront with homeowners that choose to install a termite management system, be it chemical or baiting, that there are no absolutes. That is why it is important to get annual warranty inspections done. We find that about one in three hundred treatments fails. Significantly, the failures usually occur with a structure where we have drilled and injected through concrete.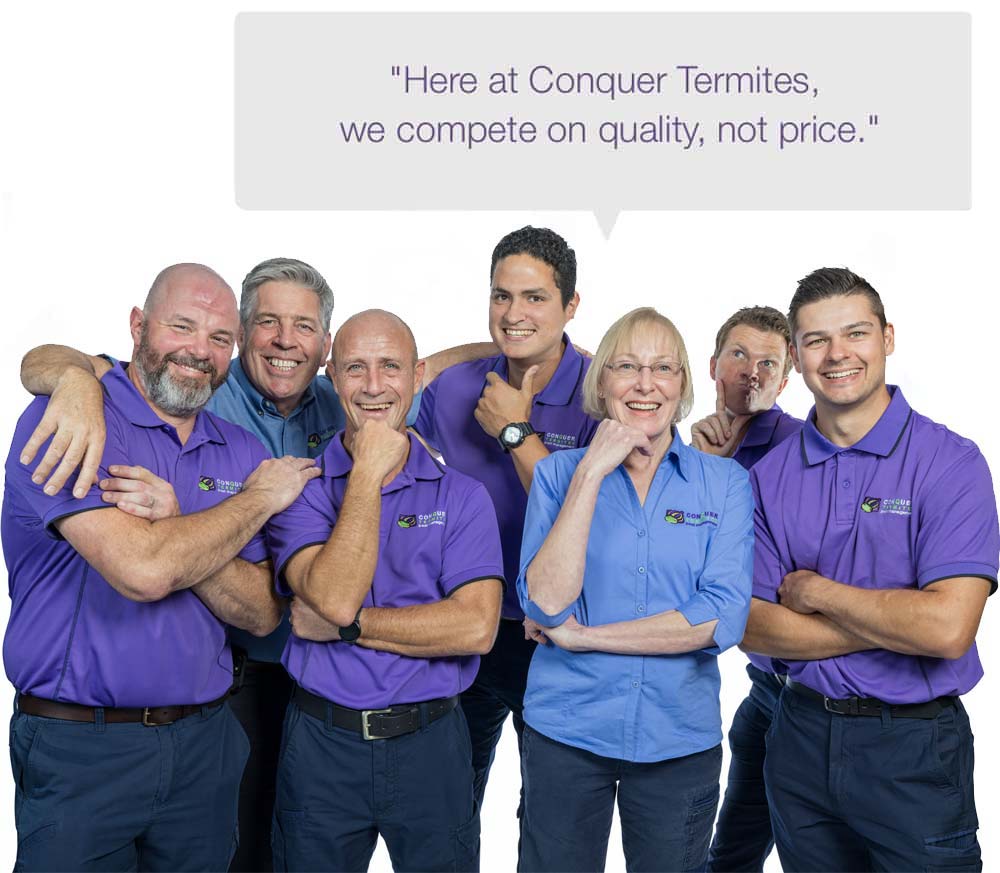 5 star service
We pride ourselves on delivering quality customer service and support. As a family owned and operated organisation we understand the importance of excellent service and customer care.
There is no such thing as a silly question - We strive to help