DIY termite treatment - how not to do it!
DIY termite treatment - how not to do it!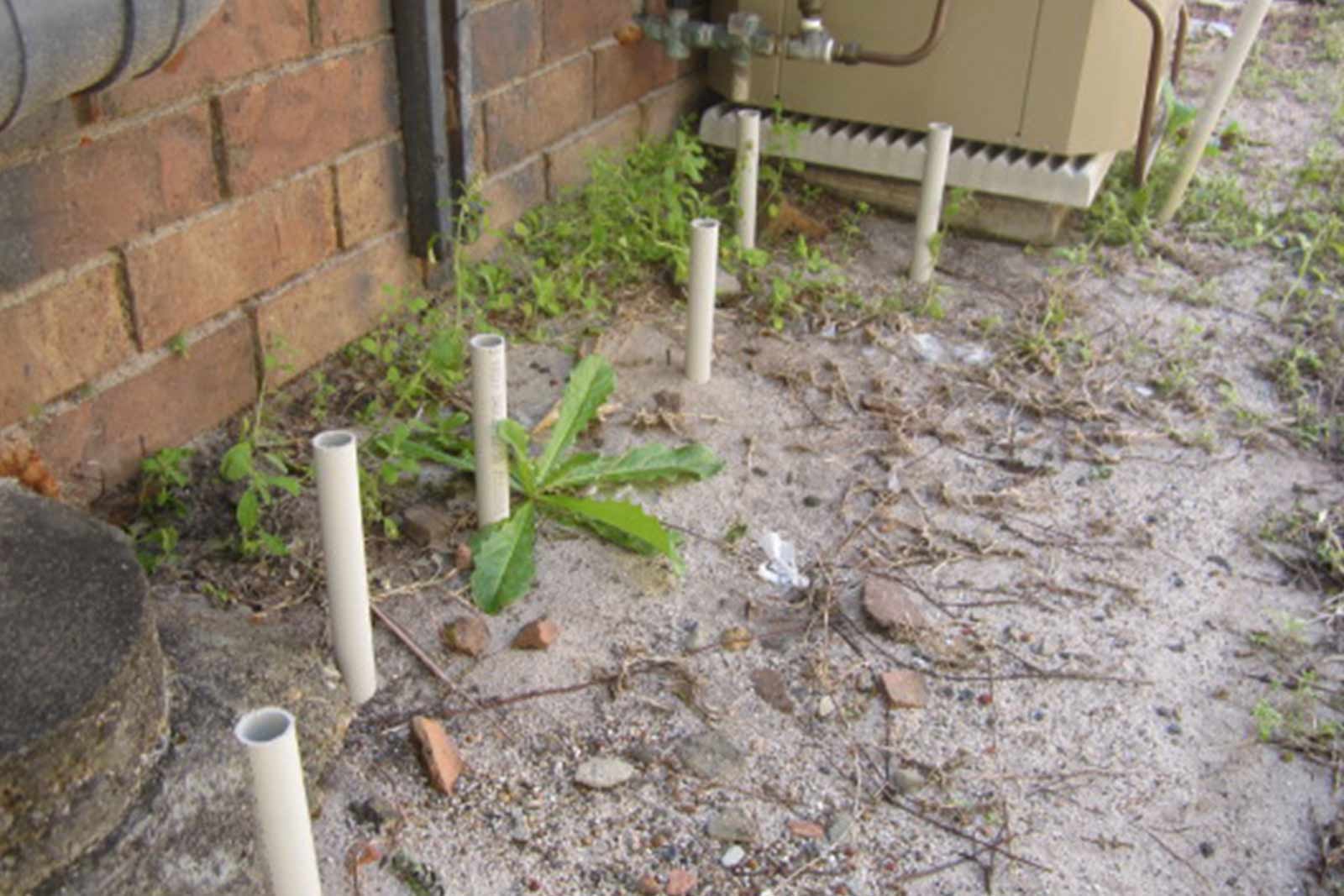 CAN I TREAT MY HOME FOR TERMITES?
There are many things that you must love about the Australian male. One of their most enduring characteristics is his desire to do things himself. I'm not talking about the sissy urban pursuit of purchasing a flat pack from Ikea and arming himself with an Allen key. No, I'm talking about serious stuff like installing a chemical treatment around his home to stop termites (white ants).
We recently treated a house in Capalaba where the owners found live termites in the bathroom. Months before we arrived, the man of the house and his father-in-law tried to apply chemicals to the soil outside (see attached photo). I am not knocking the spirit of the endeavour; we all love a person that gives it a go; it's more the misleading delivery of good intent.
They went down to Bunnings and bought a proprietary termite chemical that they thought would do the job. The problem is that the chemical they purchased is regarded as "yesterday's chemical", and no legitimate Termite company would consider using it due to health and performance issues. Also, the delivery of the chemical was inappropriate but creative. Their way of applying the chemical down a tube seemed a good idea, but it just didn't do the job.
When you understand that termites travel towards your home in tunnels in the soil, usually no more than 30cm below the ground and will eventually hit the footings of your home, finding a concealed entry point. They can sense the timber above the ground. To termites, your home is just a "big" tree that they desperately want to get into.
A homeowner needs to consider the best way to apply the termite chemical around the base of the house to secure the best result.
It must be applied continuously around the building. Otherwise, the termites will gain entry from one side under the concrete slab. All registered termiticides need to be applied in a mixed solution to loamy soil. You need to ensure the trenches you dig are down to the footings and at least 150mm wide. Where you have concrete paths or driveways, you need to drill 12mm holes every 200mm (or to the manufacturer's instructions) apart and inject the chemical under pressure. You should pump 100 litres for every ten linear meters as a rule of thumb.
If you consider self-treating your most valuable asset, remember that more chemical is not better; it's how and where it is applied. And remember, a self-treated house is not considered legal if an unlicensed homeowner does it.
Contact us now if you want professional advice and a no-obligation quote to treat your home.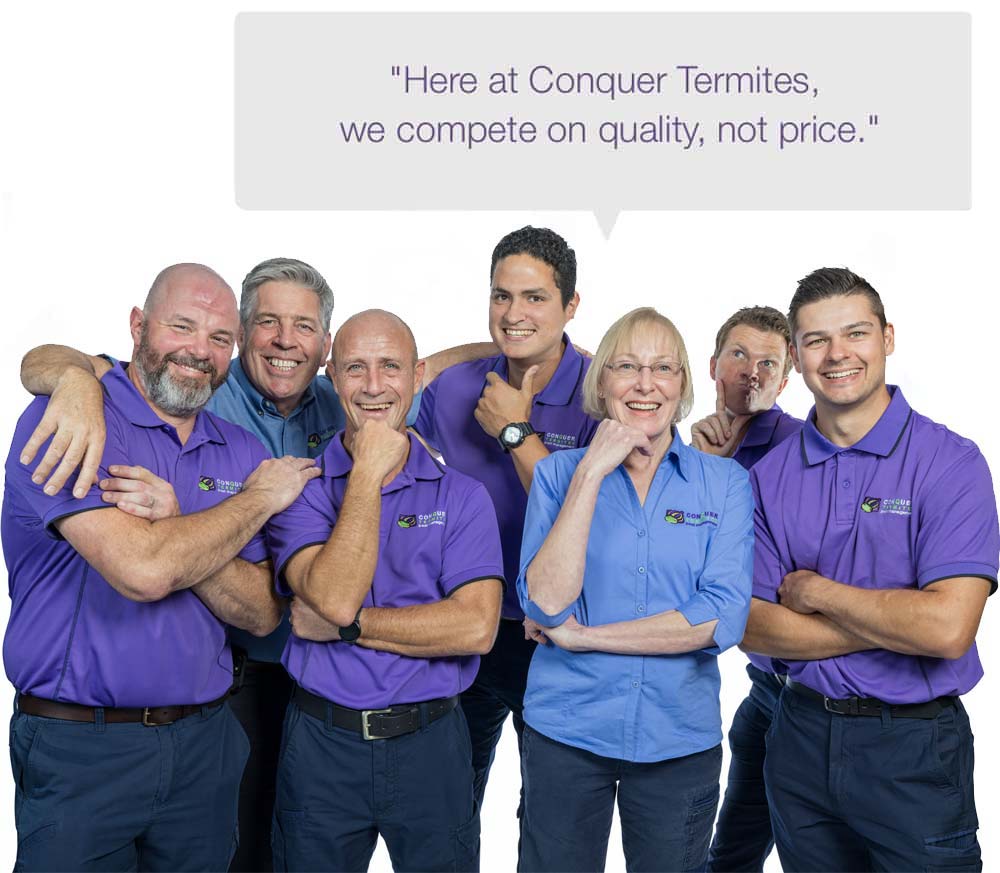 5 star service
We pride ourselves on delivering quality customer service and support. As a family owned and operated organisation we understand the importance of excellent service and customer care.
There is no such thing as a silly question - We strive to help