Important Preparation for a Termite Inspection - An Albany Creek Case Study
From time to time, when booking a termite inspection, a client will ask us whether it is necessary to move furniture or stored items before we come.  And while we certainly don't aim to inconvenience any of our valued customers, if you want a thorough inspection done, the short answer to this is "Yes".
Of course, not everything in your home needs to be moved. But the fact is that subterranean termite nests and bivouacs, or sub-nests (and here in South East Queensland, these are the type most commonly found to be doing damage to homes) can at times be difficult to locate.
Therefore, the only real way to detect them is to search for evidence of their workings. While they can gain entry and attack almost any area of your home, the most likely areas include sub-floors, alongside water pipes or electrical wiring built into your walls, door and window frames, skirting boards and any cracks or crevices in your foundation or walls. So you can imagine how important access to these areas is.
Case in point: a home we did in Albany Creek, on Brisbane's north just a week ago. It was a typical two-storey home that had been built in underneath by the previous owner-builder, with plenty of cupboards and storage space.
The current owner and her son had had a lot of personal items and boxes stored down there for the past two or three years and they were all still there when we arrived to do the inspection. During the inspection, we found live termites in the laundry wall and in one of the adjacent walls, but we were unable to gain access to the cupboards due to the stored items. We were uncomfortable with skipping that area, so we arranged for the customer to have her things moved over the weekend, and agreed to return to finish the inspection once that was done, as we were confident we would discover that termites were attacking that section of the structure as well.
Once the items had been removed and we access to these cupboards, we found that termites were in fact active in 4 different areas, the worst, not surprisingly being the cupboard nearest the hot water system.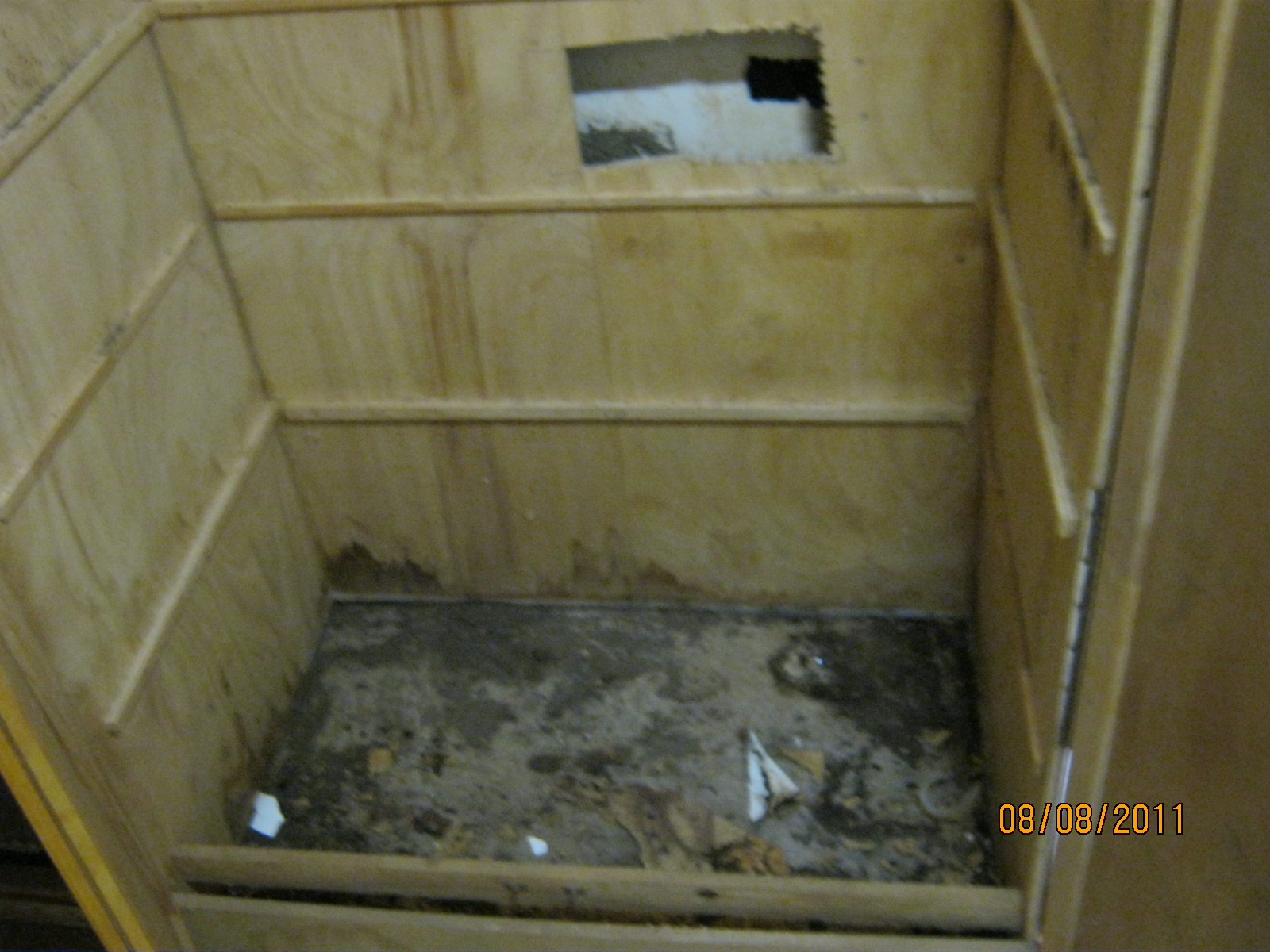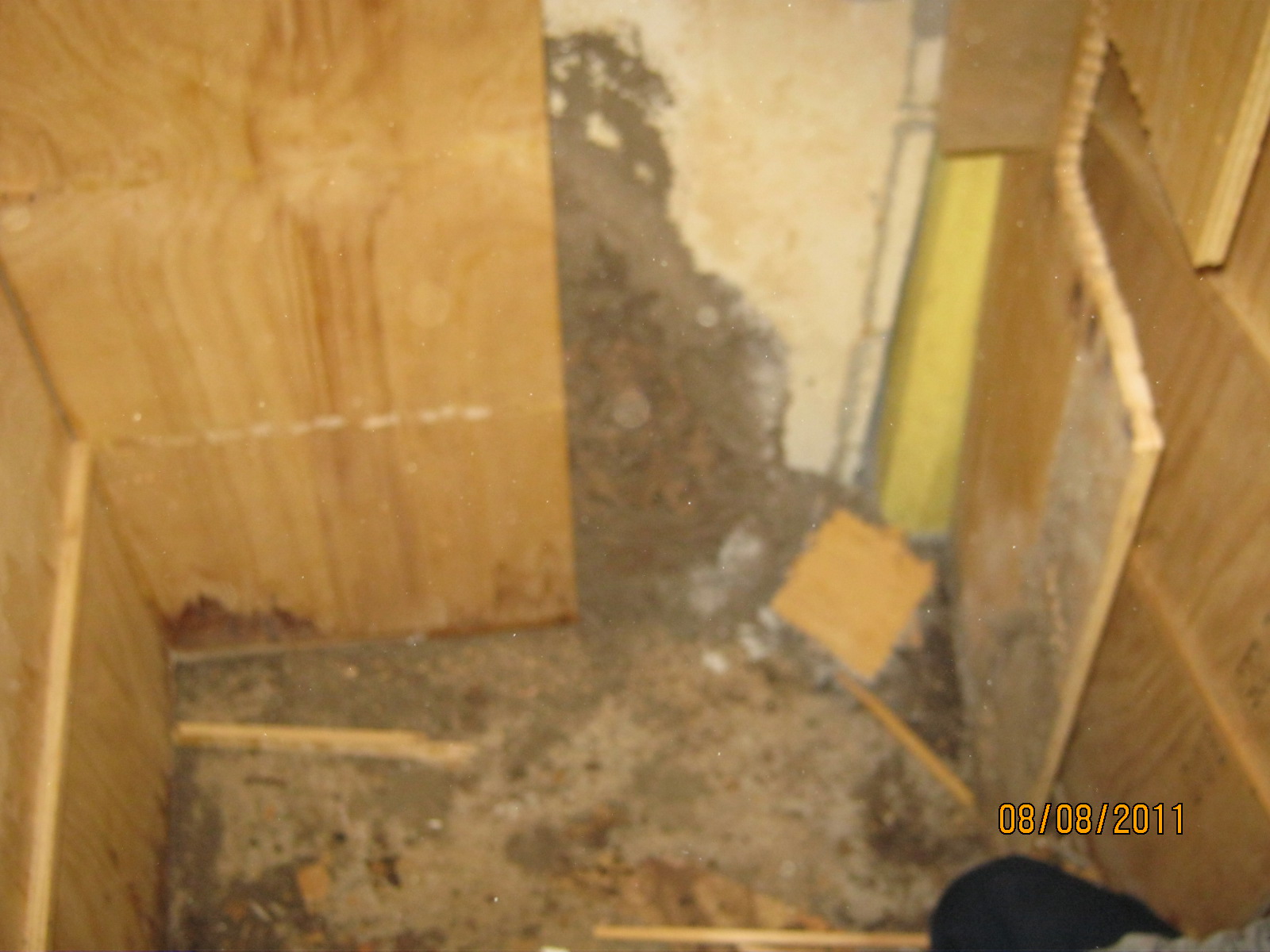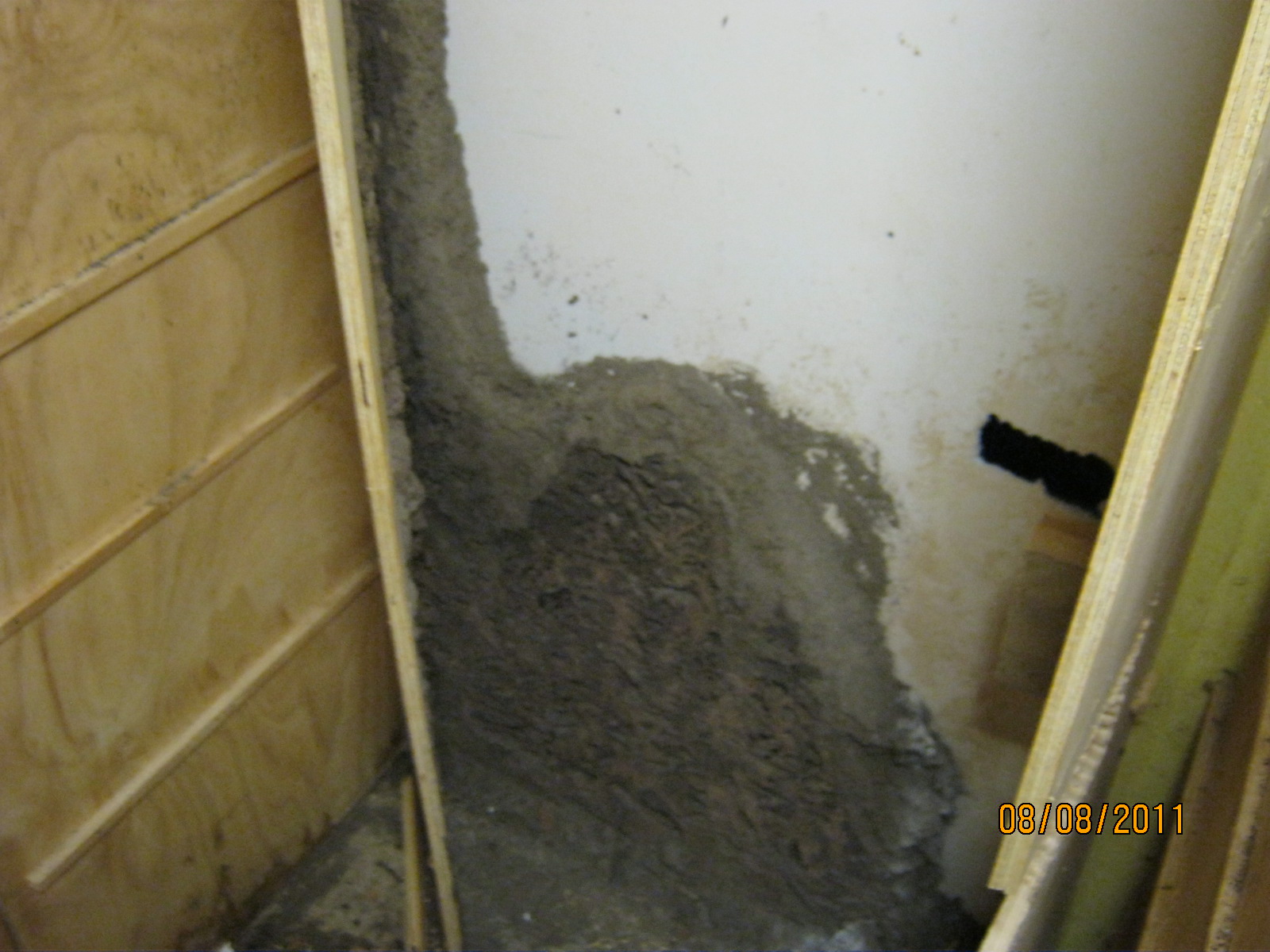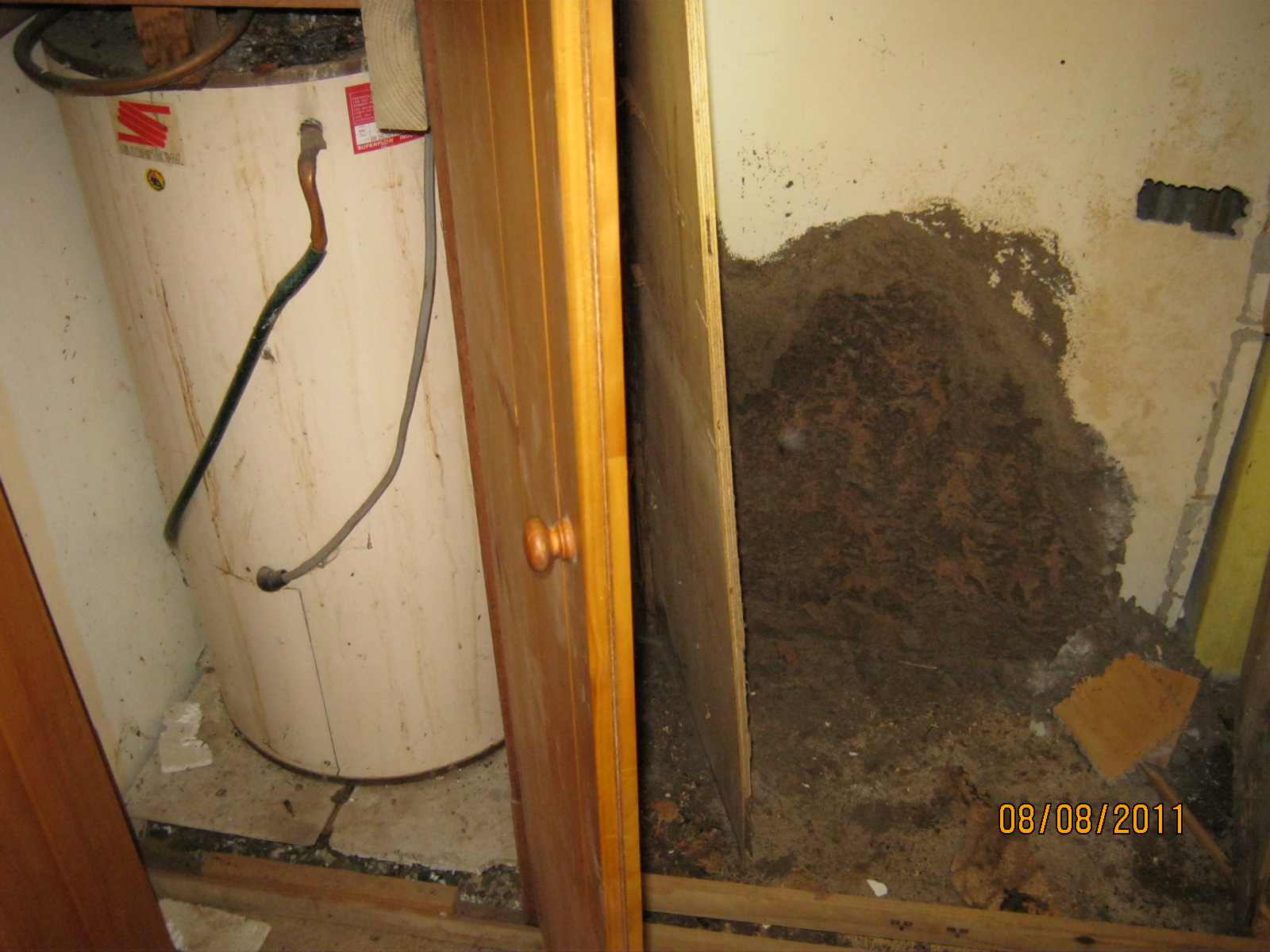 You can see in these pictures just how much termite activity is visible here - none of this would have been detected had the areas not been cleared and had we not had decent access to them. Imagine the amount of damage that could have continued to go on unabated!
So, remember. The most important factor in your termite inspection is that it is thorough; and the only way a termite technician can get that is if he or she has access to all areas. It might be a slight inconvenience now, but think about how much trouble it could save you later.
For a free half hour termite check, if you live in Brisbane's northern suburbs, call Conquer Termites on 1300 417 007