One of the first things any termite expert will tell you is that termites are drawn to moisture. It is, in fact the number one attractant for termites even above food sources (timber etc). So it's safe to say that when termites are given free reign of untreated timber and an ample water source, the results can be disastrous for the home owner.
When called out to a house at The Gap recently we noticed that this home had quite an issue with moisture and drainage. The house has a current termite infestation and has had several other infestations over the last couple of years, all dealt with by another pest management firm.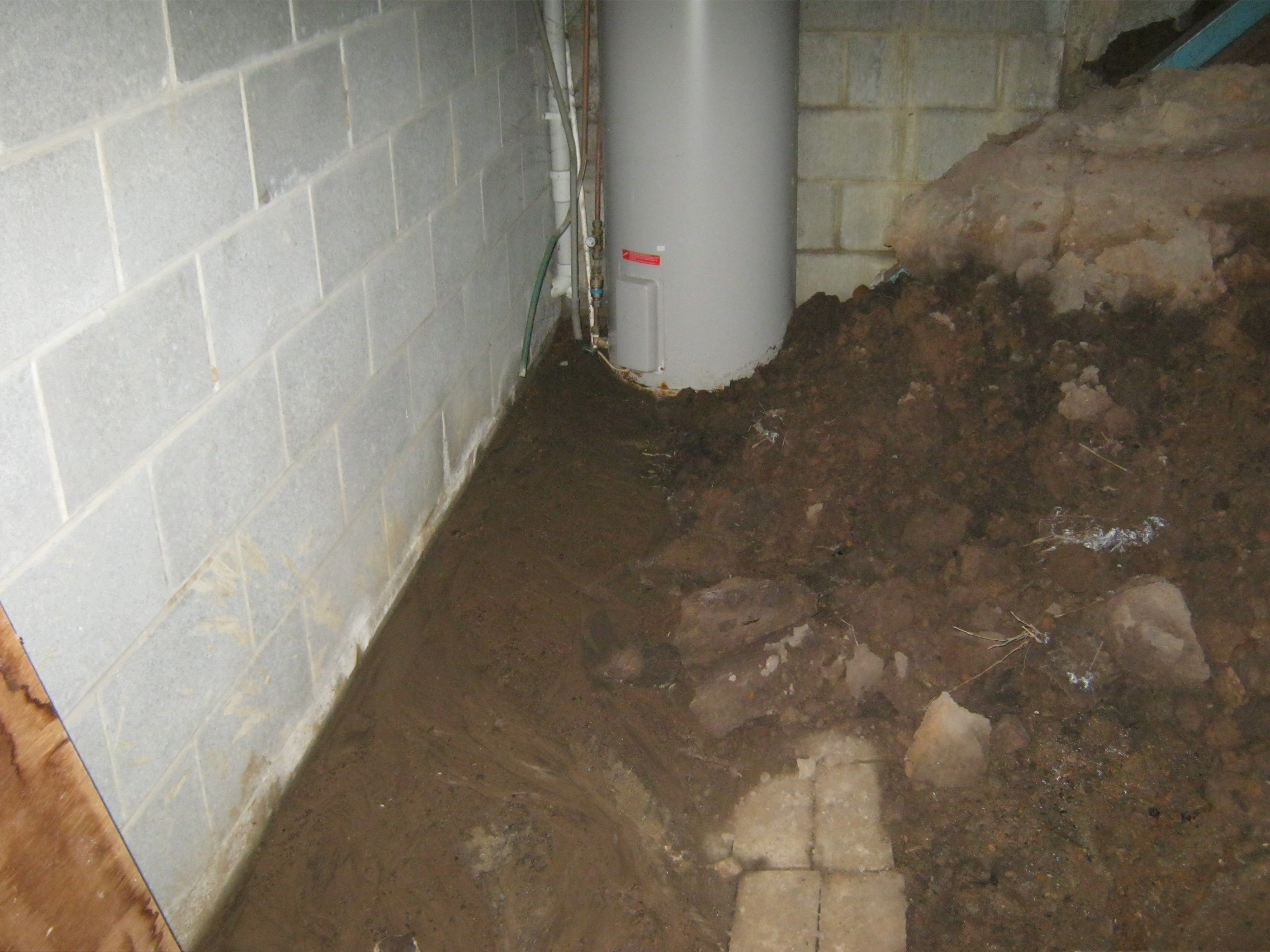 Clear drainage issues in the sub floor of this home mean that termites keep returning.
The problem is obviously, that termites keep re-infesting this house.  This is due to two main factors:
Inadequate drainage - excessive moisture is building up against the structure at the foundation level and in the subfloor.

No current termite preventative system is in place.
Clearly, previous treatments have been ineffective. For more than one reason. Firstly, no preventative chemical barrier was in place at this home. Foaming and dusting can be a temporarily 'fix', but they aren't dealing the real issue, the thing that keeps the termites coming back. The first thing the home owner needs to do is address the drainage problem. Termites won't be able to resist such a ready source of moisture and timber.
The first step needs to be getting in a licensed plumber to fix up any moisture or drainage issues on your property.  Moisture can interfere with a chemical termite prevention system especially when there is soil subsidence or movement.
After the moisture has been properly dealt with, a comprehensive chemical termite prevention system should be installed by a qualified pest control company. These two steps, together will help this home owner feel confident that his home will remain termite free for years to come.