At Conquer Termites we have been looking after the pest control needs for Harty Street Community Kindergarten in Coorparoo for many years. After a recent annual termite inspection we discovered live termites in a few areas of the grounds and some recent termite damage in scrap timber found in the sub floor. This was obviously a concern for the committee and staff of the kindergarten and we recommended the installation of a termite treatment as soon as possible.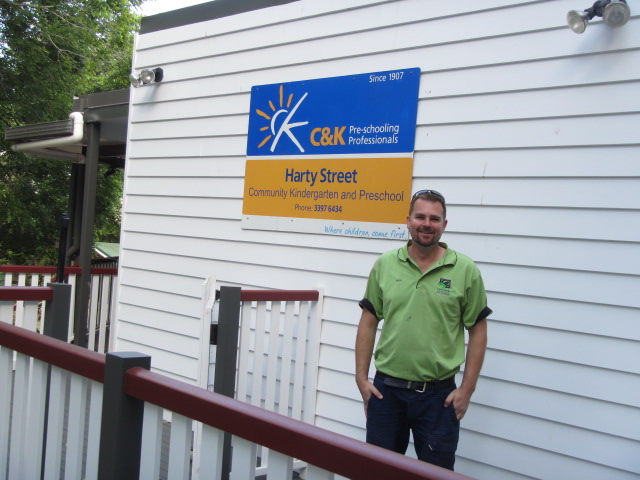 We wanted to offer a safe and effective treatment proposal to the Kindergarten and felt that in this instance Altriset would be the best option. The active ingredient in Altriset ( Chlorantraniliprole ) is not registered on the poisons schedule, so therefore this is a product that is going to stop termites damaging your home but is also very safe for your family and pets.
We are always looking for the most practical, effective and safest way to protect our customers homes from termite attack. The treatment that was carried out at Coorparoo for Harty Street Community Kindergarten is another example of Conquer Termites doing the thing that we do best, Conquering Termites.
So, please don't hesitate to contact us for friendly and realistic solutions to any termite problems you may encounter.
Phone 1300 417 007 or email info@conquertermites.com.au for your local technician.