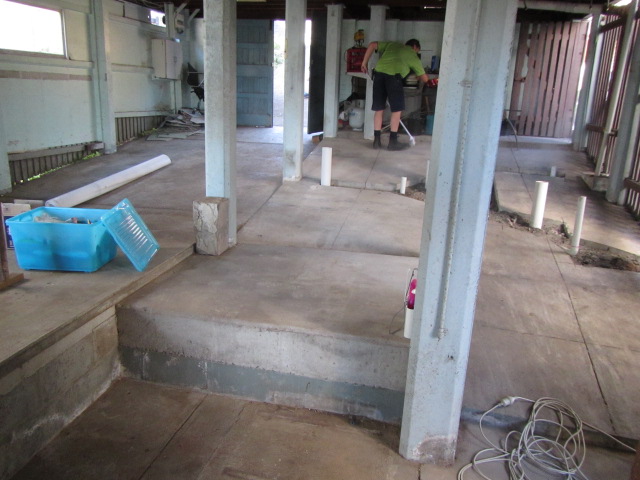 I was recently challenged by a home owner in Bulimba who was doing renovations under his home that required a unique approach to protect the new floor he was proposing to construct. I recommended Homeguard TMB sheeting, which was ideal in this instance, as it covered all of the tiny cracks in the concrete.
As an additional challenge, when we turned up on site there were 8 new plumbing penetrations to protect. The benefit of Homeguard is that it can now be tied in with an external perimeter treatment to give the home owner complete peace of mind from termites. Furthermore, Homeguard does not need to be retreated unlike other applications.
In the photos here you can see before Homeguard was installed and after, including the plumbing penetrations.
If you have any questions regarding the installation of Homeguard contact your friendly Conquer Termites technician by calling 1300 417 007 today.