Why you should consider an Altis reticulation system for your termite treatment.
Why you should consider an Altis reticulation system for your termite treatment.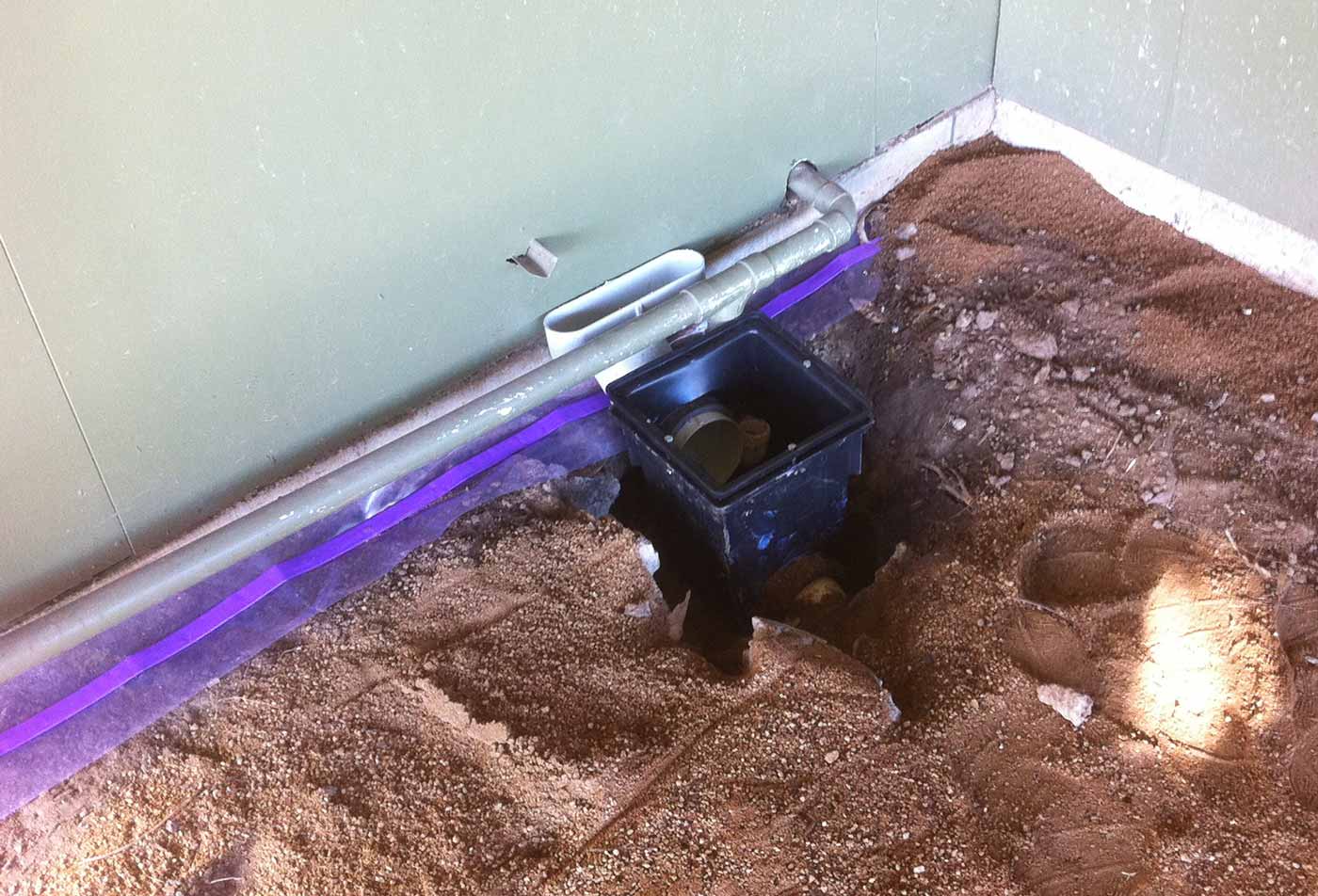 Recently, on a job in one of Brisbane's Northern Suburbs, Enoggera, I discussed the benefits of installing a reticulation system before he laid a new slab on his property. As do so many, the homeowner believed that simply spraying a termiticide before pouring the slab would be sufficient. And indeed, if you only want to think short-term, it can be a solution.
But if you're spending your hard-earned money on protecting one of your most valuable assets, then it's worth thinking long term and finding a treatment plan that will be best for you and your property in the years to come.
There are definite benefits to installing a reticulation system, especially if you're about to lay down a concrete slab or pavers. Spraying chemical termiticides will prevent termite infestations, but they have a somewhat limited life span, meaning that your property will need to retreat every few years. This is expensive (though necessary) and sometimes messy, a complicated procedure involving drilling through your concrete at intervals and filling it with the chemical.
The difference with a reticulation system like Altis is that when it needs to be refreshed, rather than the hassle and expense involved in having to dig trenches, remove pavers, and drill through concrete (as much as we make an effort to leave things as precisely as we found them); the Reticulation system can simply be refilled from one or two fill points. All we need to do is hook up our hoses and fill away! We can continue in this manner for basically the life of your home.
Altis' patented (in fact, an Australian invention) specially designed delivery points (or emitters) ensure an even, continuous chemical flow. While spraying termites is generally effective, it can be a little haphazard, and a termite only needs a gap of a couple of mm of untreated soil to gain entry into your structure. Having an even, controlled amount of chemicals delivered to all areas of your property can help prevent gaps and a breach.
This Altis emitter system's membrane makes sure that no soil (or termites) gets back into the pipes, so they can't be clogged up. And studies show that over a 50m distance, there is an even distribution of termiticide over the entire area. So from that one fill point (if you go in both directions and wrap around the property), an entire home can be protected. No other reticulation system has been able to make this claim, which is why we choose to work with Altis.
Of course, like any other termite treatment, a condition of the Altis reticulation system warranty is yearly inspections (as well as one no more than three months after installation) and then retreatment if there has been a breach. Ensure that a trained and accredited technician has installed your Altis reticulation system.
Be assured that all technicians at Conquer Termites Brisbane are fully accredited in installing Altis reticulations systems. If you would like more information, please don't hesitate to call the Conquer Termites office on 1300 417 007.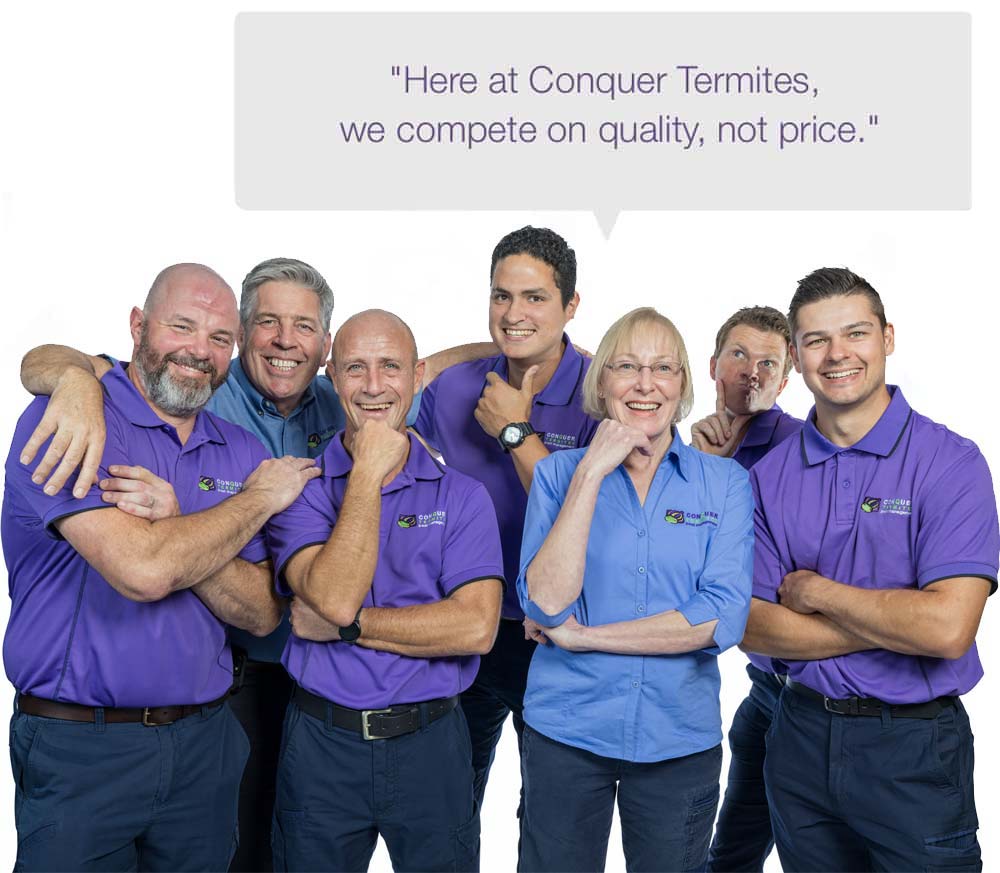 5 star service
We pride ourselves on delivering quality customer service and support. As a family owned and operated organisation we understand the importance of excellent service and customer care.
There is no such thing as a silly question - We strive to help