Ok, You're pretty sure you have Termites.
What should you do now?
Don't disturb them! Don't be tempted to reach for a can of bug spray and become the exterminator. If you alarm them, by instinct, they'll flee back to their nest until they feel it's safe to come back. This means when you call a professional Termite Technician, (and you should) they don't have the opportunity to identify the type of termite and might not be able to detect them in other areas in your home.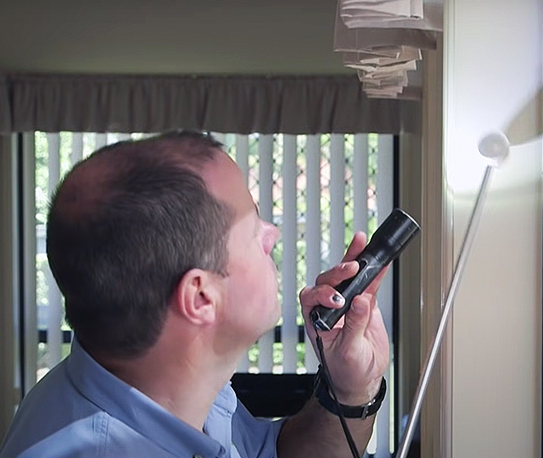 Our reccommended 3 steps:
It's time to get the experts in. You really need the full picture of the extent of the infestation and what are the best treatment options.

Our Technicians are fully equipped with Thermal cameras, Moisture meters, and other useful detection devices. Check the below Inspection Video to understand where and how we check your home.
Once we have identified the areas in your home and garden that have live termites, we can offer treatment options.

We always recommend applying a controlling agent to live termites to eradicate the activity as soon as possible. Check the above button for more details.
This is probably the most important step you need to take to insure your home will be free from foraging termites.

We will recommend the most suitable termite management system that is best suited to the construction and environmental factors of your home. Remember, you got termites because there was nothing in place to stop them!