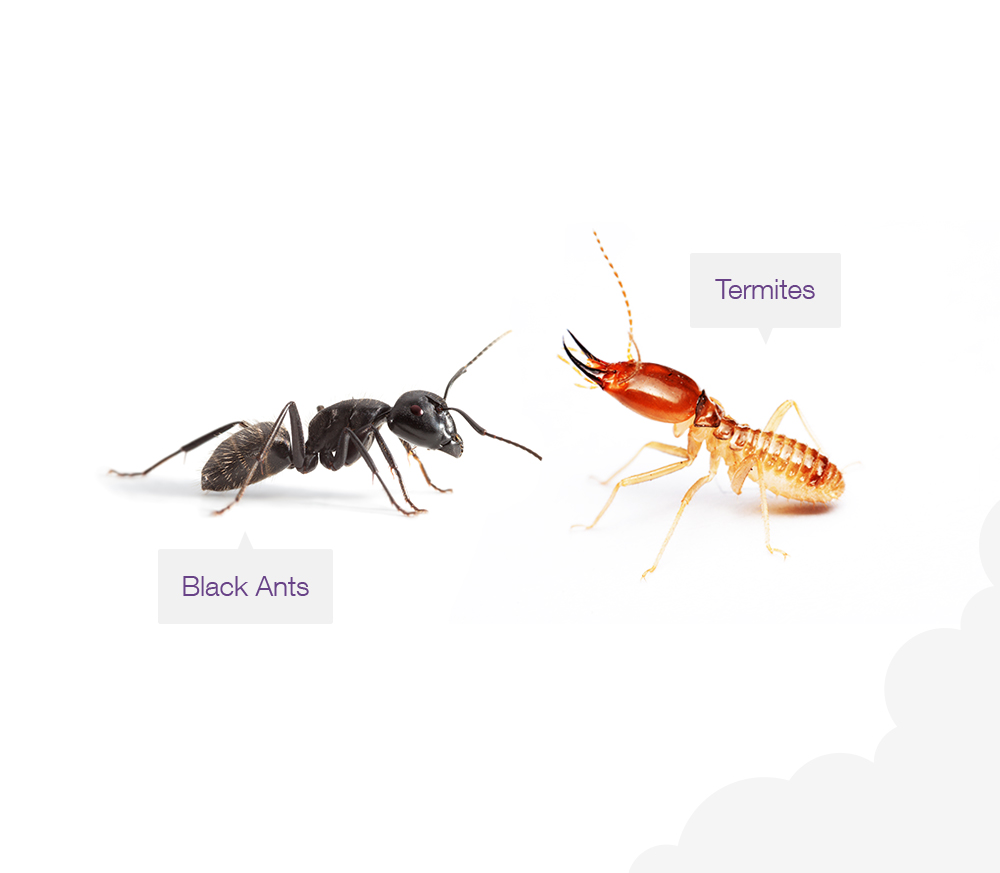 Difference between termites & black ants
Many homeowners get confused when trying to identifying the difference between black ants and termites. In fact, people mistakenly refer to termites as "white ants".

It's understandable, they sort of look the same. Have six legs, antennas and operate within a colony. But they are not the same insect. They are completely different in body shape and behaviour.

There is no such thing as a silly question - We strive to help.