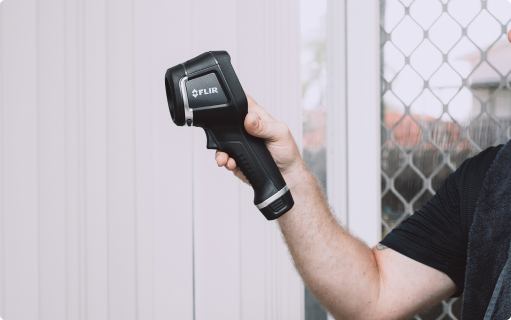 Detection devices to find termites
No one device definitively finds termites. A Thermal Camera doesn't see through walls! There is not a machine that pings and announces the existence of termites. It's a matter of collecting the information from several detection tools by an experienced Inspector to conclude that there might be termites. Only with visual confirmation can we confidently state there are termites in your home.
There is no such thing as a silly question - We strive to help.
Take a deeper look into the devices we use
Thermal Imaging is the "must" have device to detect termites in your home. The thermal imaging technology allows us to pick up variance in surface temperature, which could suggest to an experienced inspector an area of termite activity. The FLIR e50 cameras have the ability to detect thermal variance to degrees celsius using a 320×240 pixel resolution.

Conquer Termites embraces any legitimate technology that enables a more thorough inspection of your home. That is why we have invested in equipping all of our Inspectors with a Flir e50 Thermal Imaging camera. When you get your home inspected by one of our professional and fully licensed inspectors, you can be reassured that they'll turn up with a thermal camera that can really tell you what is happening.

But as they say, "pictures are better than words". Please watch the below video to understand how useful a thermal camera can be in detecting termites.
Video showing how termites are detected in a toilet
With every inspection, a Tramex Moisture Meter is used. This enables our Inspectors to detect any high moisture content in the interior timbers. High moisture readings can indicate termite activity as they leave a moist trail and dampen their feeding front. Whenever we come across a situation in your home that has high moisture readings, we'll use our Termatrac monitoring devices.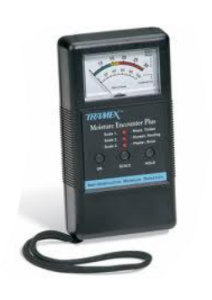 Normally termites are only in their subterranean tunnels under the ground. But from November to March, it is common to find the reproductive termites taking to flight, especially in South East Queensland. The humidity is very attractive (indeed necessary) to them.
At this time of year, they leave the nests (trees, tree stumps, bushland, even your home) to fly and begin new colonies. This is what they look like (although they can vary somewhat in colour).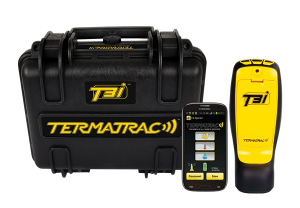 Another great detection tool is the Borescope, allowing us to see inside cavities to confirm the presents of live termites. Typically, we can make a small hole in the wall lining and insert the probe to investigate. This kind of inspection is "invasive" and not within the scope of a Regular Visual Termite Inspection.