The bugs we target - General pest control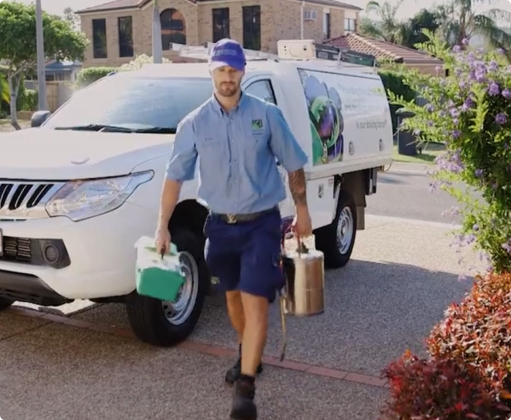 Products we use
Revolutionary Cockroach Gel is applied to all cupboards and wet areas. This hassle-free bait has particular pheromones that the cockroaches can't resist eating. They take the poison back to their nest and pass it through the family! Gone are the days you have to empty your cupboards for the pest man!

Your home is treated inside and outside with the latest Dual-action – Synthetic Pyrethroids (Temprid75) sprays that have low odour and are environmentally aware for your family and pets.

Every treatment includes a Ceiling Dusting to rid your home of ants, cockroaches, spiders and silverfish that dwell in the roof and wall voids.
Some common questions & advice about our pest control service
You don't have to prepare before you get a general spray done on your home. Therefore, there is no need to empty any cupboards before the pest controller arrives (only if there is a bad German cockroaches infestation).

The chemicals used for a general pest control spray are safe for your family and pets. However, we recommend that any pet food and water bowls be removed prior to treatment and cleaned after treatment. The chemicals however used may harm reptiles and fish. We recommend that reptiles are removed, fish tanks are covered, and the aerator pumps are turned off during treatment and ½ an hour after treatment.

If you are moving into a new home and would like to have it sprayed, it is best to have it done before you move in to ensure complete coverage of the sprayed areas, i.e. no furniture to spray around and all cleaning done.

If the house is vacant, the power needs to be turned on so the job can be fully completed as we treat the roof void with an electric applicator.

For best results, any painting or cleaning, including carpet cleaning, should be done before the pest control. Do not clean down spider webs, this should be done 7 – 10 days after the treatment. Cleaning windows should also be left until after the job is done.

Once the spray has been carried out on your home, windows can be cleaned using newspaper or a squeegee with cleaning agents. DO NOT HOSE DOWN THE WINDOWS OR HOUSE.

A general pest control treatment covers spiders, silverfish, cockroaches and coastal brown ants. It does not include termites, borers rodents or fleas. These pests require a separate treatment and a fee is charged accordingly.

The general spray is a residual treatment. The initial spray will kill any pests that are present. Pests that come in contact with the residue will not always die instantly. They become sick and eventually die.

If pests have only just come in contact with the residue they can appear quite normal. If they are in areas where they would not usually be seen, such as in the middle of the floor or wall during the day, the best thing to do is to monitor their condition. If new pests are continually being seen, then a call back may be necessary.

A general pest control treatment should be carried out annually (or six-monthly for problem areas) from the date of initial treatment to maintain a pest-free home for you and your family. More regular treatment may be required for commercial premises.

To reduce the likelihood of an infestation of cockroaches, ants and mice in your home, you need to ensure that any food scraps and crumbs are daily cleaned from floors, bench-tops and bins.

Leaking plumbing and appliances entice cockroaches that carry diseases to breed around these areas as they need moisture and create a risk for termite infestation.

Each pest control operator is local and trained in the specific problems in your area, so he will be able to find the problem faster and treat it in the best, the safest and the most economical manner.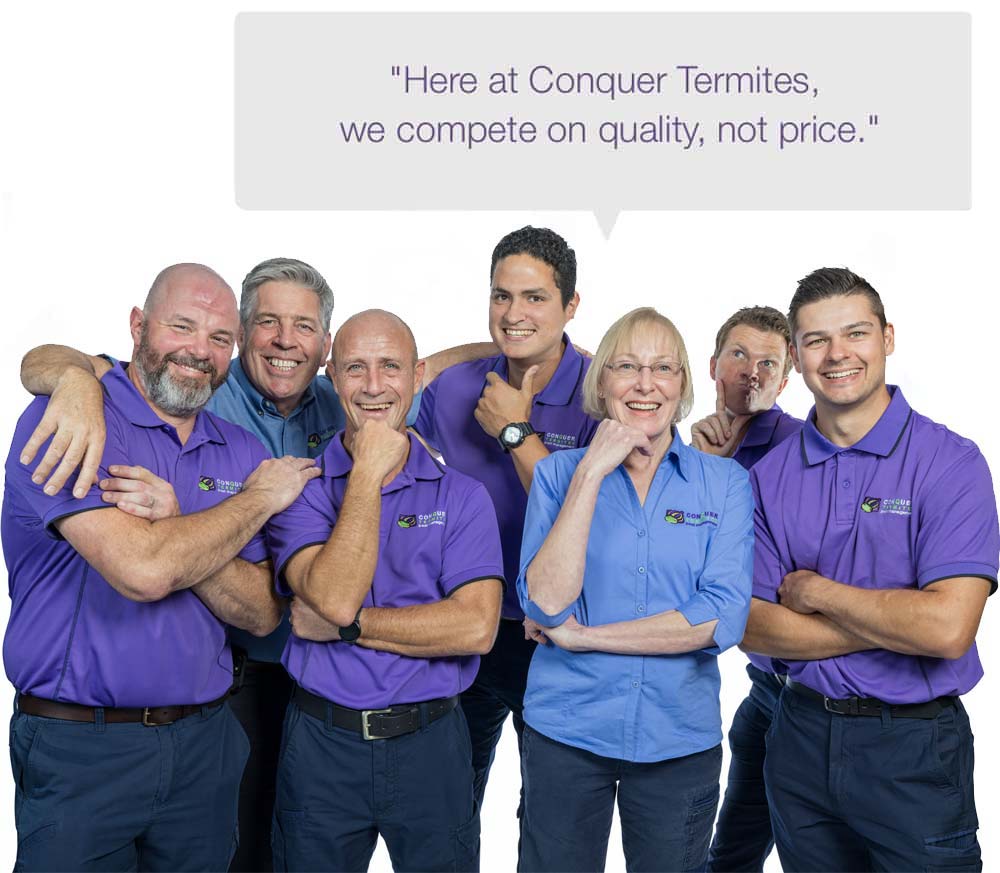 5 star service
We pride ourselves on delivering quality customer service and support. As a family owned and operated organisation we understand the importance of excellent service and customer care.
There is no such thing as a silly question - We strive to help