Termite treatment barriers Brisbane
Conquer Termites are industry experts in providing the most appropriate termite management System to protect your home from termites.

Our Technicians are fully licensed and experienced to install chemical barriers and baiting programs best suited to your home.

The thought of your home being under threat from termites is scary! The "peace of mind" that your home has the best protection lets you sleep at night.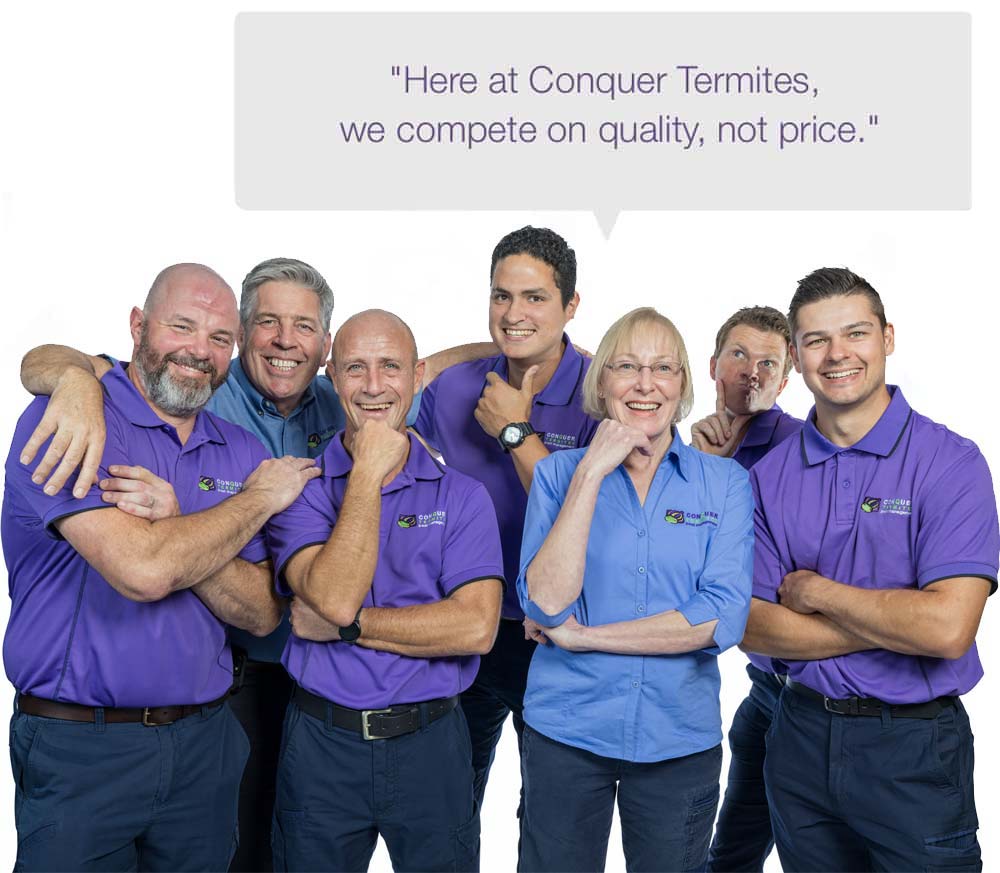 5 star service
We pride ourselves on delivering quality customer service and support. As a family owned and operated organisation we understand the importance of excellent service and customer care.
There is no such thing as a silly question - We strive to help