An increase in temperature and moisture significantly affects the sustainability of termites. Basically, the hotter and wetter the area, the more termites you will find.
This is why North Queensland has the densest population of termites by biomass per km2. There are fewer termites as you travel down to the cooler southern states. To the point, there are no termites in Tasmania.
In the future, Homeowners will experience an increased threat of termite attacks. If you glance at the BOM 112-year rainfall chart, you can clearly see the warming trend here in Australia. Combine this with seasonally high rainfall (that we have been experiencing lately). Compact this with constructing houses on "slab-on-ground" that allow concealed termite entry. You have the right combination to allow termites to flourish.
It is important to understand that temperature is the most significant factor in the existence of termites. Of course, access to moisture and the availability of a food source is vital, but if it is too cold, termites can't breed and forage.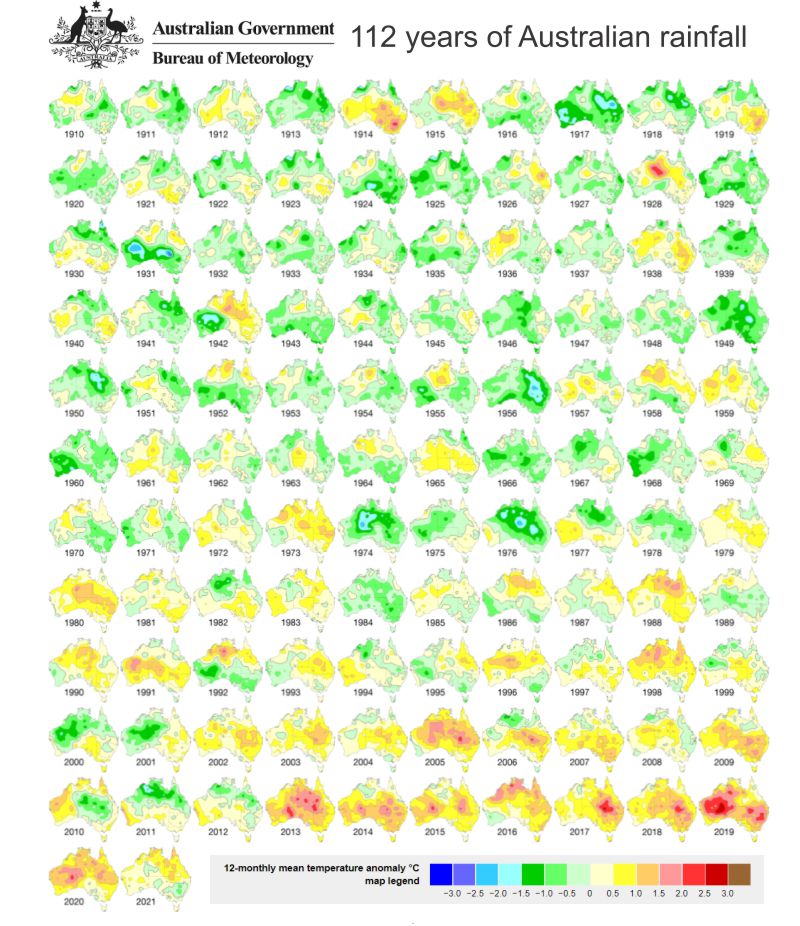 So, if you are paranoid about termites, best to relocate to Tasmania!